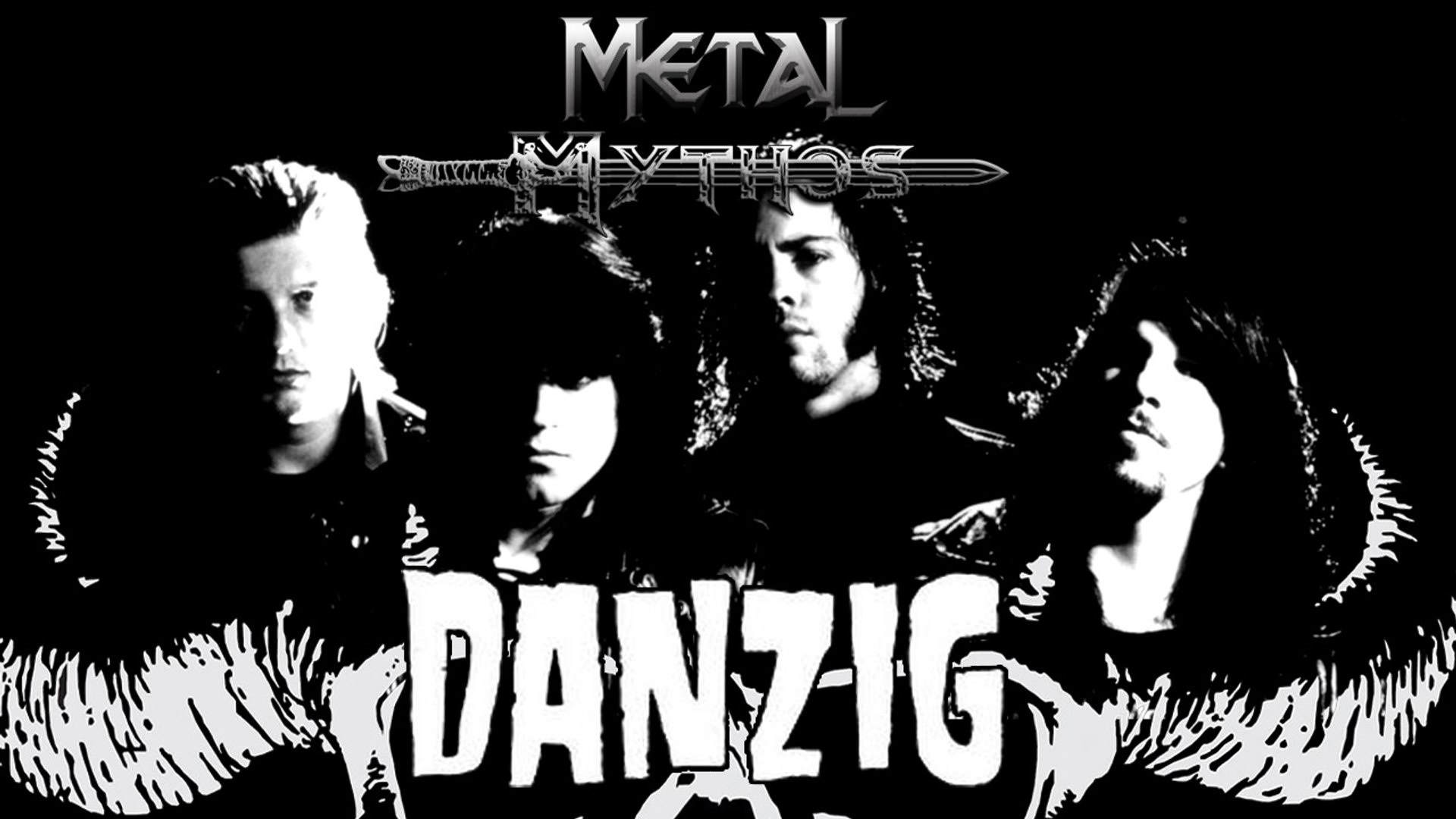 Danzig
Glenn Danzig founded his first band called the Misfits back in 1977. The band's musical genre was considered horror punk, which blended punk, horror film themes and imagery with metal. With Danzig as the lead singer they would go on to release 3 EP's, 3 Studio Albums and 6 singles.
Danzig left the band in 1983 and launched a new band called Samhain, this band focused on heavy metal with a gothic deathrock sound. In 1987 Samhain signed with a major record label and the band was renamed Danzig. Danzig released it's first album in 1988 called Danzig it featured a more blues based heavy metal sound. This album would become Danzig's biggest and best-selling album. By 2003 Danzig had released 6 albums and he would also go on to launch the Blackest of the Black tour. He created the tour to provide a platform for dark and extreme bands from around the world to perform, the lineup included Dimmu Borgir, Superjoint Ritual, Opeth, Lacuna Coil, Behemoth, Skeletonwitch, Mortis and Marduk.
Glenn is a huge fan of comic books and owns Verotik, which is an American dark mature-themed comic book company. Danzig has gone on to release 11 studio albums, 5 live albums and 14 singles.
2019 Misfits Tour Dates:
The Misfits have three tour dates scheduled this year, it includes Danzig & Jerry Only from the original line up! the first show will be in California at the Banc of California Stadium in Los Angeles, CA. The show will be held on Saturday June 29th, 2019, other acts will include Rise Against, The Distillers, Anti-Nowhere League & Cro-Mags.
Saturday September 7, 2019: Fiddler's Green Amphitheater – Denver. CO
Saturday September 14, 2019: White River Amphitheater – Seattle, WA
New Film:
Glenn Danzig has just added the finishing touches on the script for his next film, which apparently will be a vampire Spaghetti-Western. Danzig will be directing the move and casting call are set to begin soon!
Current:
Glenn Danzig Vocals, Keyboards, Bass, Guitars
Tommy Victor Guitars (1996-1997, 2002-2005, 2008-present)
Johnny Kelly Drums (2002-2003, 2005-2007, 2008-present)
Steve Zing Bass (2006-present)
Past:
Eerie Von Bass (1987-1995)
Chuck Biscuits Drums (1987-1994)
John Christ Guitars, Vocals (backing) (1987-1995)
Joey Castillo Drums (1994-2002)
Josh Lazie Bass (1996-1997, 1998-2000)
Dave Kushner Guitars (1996-1997)
Joseph Bishara Keyboards (1996)
Rob "Blasko" Nicholson Bass (1997-1998)
Jeff Chambers Guitars (1998-1999)
Todd Youth Guitars (1999-2002, 2007-2008) – RIP 2018
Howie Pyro Bass (2000-2003)
Charlee "X" Johnson Drums (2002)
Bevan Davies Drums (2003-2005)
Joe Fraulob Guitars (2003-2006)
Jerry Montano Bass (2004-2005)
Kenny Hickey Guitars (2006-2007)
Karl Rosqvist Drums (2007-2008)
Albums:
Danzig: Full-length 1988
Danzig II: Lucifuge Full-length 1990
Danzig III: How the Gods Kill Full-length 1992
Danzig 4: Full-length 1994
Danzig 5: Blackacidevil Full-length 1996
Danzig 6:66: Satans Child Full-length 1999
Danzig 777: I Luciferi Full-length 2002
Circle of Snakes: Full-length 2004
Deth Red Sabaoth: Full-length 2010
Skeletons: Full-length 2015
Black Laden Crown: Full-length 2017
Live Albums::
Danzig: Video 1990
Lucifuge: The Video Video 1991
Live on the Black Hand SideL Live album 2001
Archive de la morte: Video 2003
Il demonio nera: Video 2005
Singles:
Her Black Wings Single 1990
Death Had No Name Single 1991
Dirty Black Summer Single 1992
Mother Single 1993 1 (70%)
Thrall-Demonsweatlive EP 1993
Until You Call on the Dark Single 1994
Cantspeak Single 1995
I Don't Mind the Pain Single 1995
Sacrifice Single 1996
The Lost Tracks of Danzig Compilation 2007
On a Wicked Night Single 2010
Ju Ju Bone Single 2011
Devil's Angels Single 2015
Last Ride Single 2017
Danzig has a special place in my heart, as his album Danzig was the first album I purchased that would eventually send me down the path of identifying as a goth. I discovered Danzig my first year in high school, a new cable video station came out that allowed viewers to create music video playlists that you purchased for a few dollars. So, basically you left this video channel on and you would watch whatever video playlists people purchased all day long.
I was a teenage black American girl listening to heavy metal, watching Joe Bob Briggs and Elvira B horror movie nights. I could keep going but you get the point, I was basically on some other sh*t!
Someone ordered a 3-video playlist of Danzig songs, it included "Her Black Wings", "She Rides" and "Killer Wolf". I was mesmerized, the music was sensual, dark and he had a really amazing voice, I asked my mother to buy me his album after watching the videos.
Due to the musical genre Danzig introduced me to, I would move on to discover Dimmu Borgir, Cradle of Filth and many others. Eventually, I would discover alternate versions of Dark or Gothic Metal, EDM, Synthpop and other goth music genres.
But Danzig was the one who sent me down the path to discover myself through music. For the first time I accepted that I was never going to be like most people around me and it was ok, because there were other people out there like me.
Danzig has been making music since 1977, this makes him a Legend! Thank you for over 42 years of music!
2019 Tour Dates
Saturday June 29th, 2019: Banc of California Stadium – Los Angeles, CA
Saturday September 7, 2019: Fiddler's Green Amphitheater – Denver. CO
Saturday September 14, 2019: White River Amphitheater – Seattle, WA
Buy Now